Another Second Penny Inn
870 Pequot Trail, Stonington, CT 06378
860-535-1710
innkeepers@secondpenny.com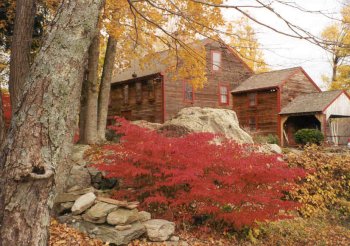 Southeastern Connecticut provides a wealth of sights and destinations. Here is is our version of a "cruise" on the ship Another Second Penny, with a week full of "ports" to explore.
For $1650.00 (plus room tax)** (double occupancy) you get your choice of rooms and we have made all of your plans and reservations for you. You and your guest just "board" the "ship" and enjoy!
The Vacation Package is an all-inclusive* package for seven nights including:

Seven nights accommodation in the guest room of your choice at Another Second Penny Inn with a full, five-course breakfast served each morning.
Dinner for two at five of the area's most enjoyable restaurants:
Captain Daniel Packer Inn
Noah's of Stonington
An Evening Lobster Cruise on the Mystic Whaler
Mystic Pizza
Abbott's Lobster in the Rough Mystic Seaport "Wonderful setting, gorgeous room, attentive hosts
Mystic Aquarium & a great dog" Jane & Martin, Bradford, England
Mashantucket Pequot Museum
Essex Steam Train and Riverboat "Beautiful, friendly, our 1st B&B, wonderful
Florence Griswold Museum experience"Neil and Andrea, New Jersey
Denison Homestead Museum
Evening Cruise on the Steamboat Sabino
Plus, you will have a couple of free days to enjoy:
Stonington Vineyards
Denison Pequotsepos Nature Center
Foxwoods Casino
Nautilus Submarine Museum
Mohegan Sun Casino
Shopping at Olde Mistick Village
B.F. Clyde's Cider Mill (in season)
Mystic Drawbridge Area
Ocean Beach Park
Misquamicut Beach
Stonington Borough (and the Old Lighthouse Museum)
Plus many others.



Not included in the package, evening possibilities include:
Shakespeare by the Sea at Avery Point
Eugene O'Neill Theatre Center
Garde Art Center
Wolf Den at Mohegan Sun
Fox Theatre at Foxwoods
and, obviously, local motion picture theatres

You will receive a complete itinerary which includes all necessary maps, driving directions and tickets.

Of course, you will enjoy all of the amenities of Another Second Penny Inn including our famous five course breakfast each morning. Other luxuries include wireless high speed internet access, private telephone with voice mail, cable television and DVD/VCR, seasonal air conditioning, refrigerators in each guest room, hair dryers, bathrobes, and am/fm clock radios/CD players and a complimentary basket of superior toiletries just for you.
Return Home Create an Extra Special Time Visit our Rooms
Book your Vacation Package by calling (860) 535-1710.
We're happy to answer any questions you might have!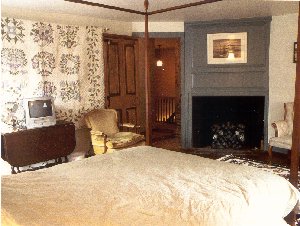 One of our three spacious guest rooms.

*On two nights, you are free to provide your own dinners (or eat those delicious
doggy bags you have been bringing home from our fine area restaurants.) Weather
permitting, you may chose to join the innkeepers for a casual pot-luck barbecue.
Evening activities are not included.
** Room occupancy tax is $147; prices and availability subject to change, please check before booking.